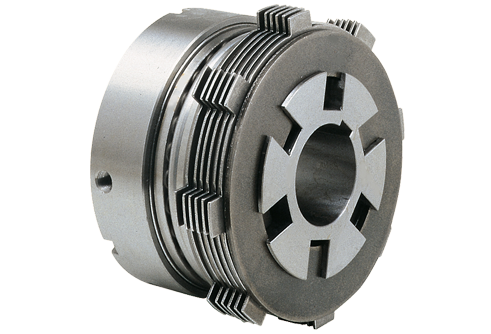 Pneumatic Multidisc clutch with static cylinder.
 Used mainly for oil bath applications, in the presence of oil mist and in dry applications at low rpm.
 Transmission of motion between the internal shaft fastened to the central hub (1) and the housing (15) splined to the external discs.
 Static moments (Ms) from 30 to 200 Nm.